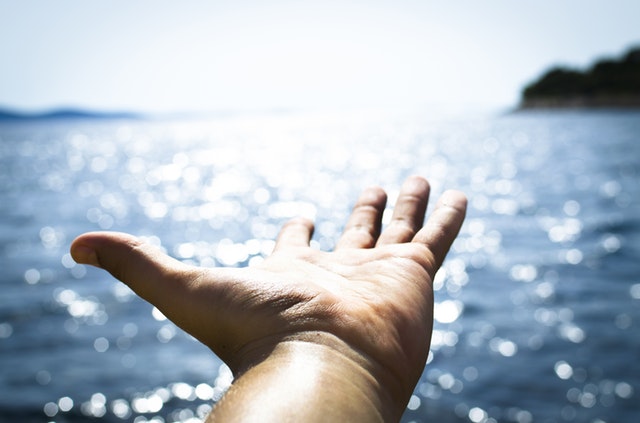 In this world of hurting people, there are not nearly enough people offering help to those without hope. In our community, we are averaging one suicide a month and others are overdosing on drugs or just committing the slow suicide of drinking themselves to death. I have been ministering in the jail system both at the county level and the state prison for well over seventeen years. Ten years ago our church started the Reformers Unanimous addictions ministry in the local jail. The jail admin said they would allow twenty men to sign up and over thirty men actually did! The chaplain said he has never seen a ministry launch so big and so fast.
It has been a thrill to see people set free from addictions and destructive behavior. The opioid epidemic is not confined to Michigan or even to Shiawassee County. It is now a nationwide problem and America has the stigma of being the largest drug consuming country in the world. I try to remind people of this when they want to criticize Mexico and the cartels. We are creating the demand and they are simply supplying it. I am looking for like-minded people who want to address the underlying problem, namely that of the consumer, the drug abuser who lives across town, or in your neighborhood or maybe even across the table from you.
Curse the Darkness? or Turn On The Light?
The Bible says we are blessed (happy) if we are not sitting in our seats scorning or despising those who are addicts. I have no use for that attitude! To be sure the addict has made bad and even sinful choices to get to where he or she is at. There are some who are responsible for their actions and others who are victims. I asked one man who had been a drunk for many years how long he had been drinking. He said, "My mother used to put beer in my baby bottle to keep me quiet!" I am sure there are many who have never heard his complete story and it makes me grateful for my precious parents. I was asking another man in his thirties how he had to come to use marijuana and he said his relatives forced him to smoke dope when he was still a young boy of six or seven, thinking it was cute. Yet another man, my good friend from high school had his drunken father take him to the bar when he was four or five years old and had set him on the bar stool to help him have his first drink of beer. Would you like other examples? Sadly I have many more. I am sure you see how scorning these people is the wrong thing and helps no one but to inflate our own egos.
Let's stop kicking people who are down and be sure we have all of the facts before we sweep them to the side of the road of life and wait for the trash man to pick them up for a one way trip to the human landfill. Will you criticize and complain about our drug epidemic or will you partner with me to offer a hand of help to those in bondage?
It Takes Prayer, Love and Time to Help
I used to think that it took a lot of love to help people and to be sure it does. You will work really hard for their family and kids and then not have the loyalty or appreciation always paid back to you. I live by the maxim to do what I do as unto the Lord, knowing that ultimately it is Him that I serve.
My background is one of drug and alcohol abuse and I am grateful to be alive! With all of the dangerous things I have done and the people I associated with, I should have been killed many times over. I have been a lawbreaker, both God's law and man's law, and I am now on the other side! The Lord saved me from my sin, including that of abusing drugs and alcohol in the year of 1980. By His grace and power, I have been set free for thirty-eight years! It is a lie from the devil to say that once a person is an addict or drunk that they are doomed to a life of abuse. It a wonderful thing to experience sobriety, which I prefer to call victory from bondage. I so desire to see others join me in this walk of life that I have led our church in establishing Reformers Unanimous in our local church. Reformers Unanimous was established by Steve Currington and now has chapters in every state in the US and many foreign countries. I was quickly reminded of how much love it takes to love the addict, how much patience it requires to help with her baby steps toward victory and yes, the great rewards to have them testify, "I have been free from shooting heroin for over a year now!" or, "I have been tobacco free for two years!" or, "I have been anger free for three weeks!"
What Do You Want From Life?
"There is a way which seemeth right unto man but the end thereof are the ways of death." (Proverbs 14:12) I attended a concert in San Francisco and remember chanting with the whole crowd, "We're white punks on dope! White punks on dope!" I was deceived. I was blind. I was on my way to destruction. I had become the person my parents warned me about. Then I was set free with a personal relationship with Jesus Christ. Will you join me in setting others free?
We Have a Worldwide Problem
This blog is intended to reach around the world. I may never meet you but please stay with us and help "Set The Captives Free!" I appreciate your input and feedback, because none of us is as smart as all of us.