Let's Get Started by Tim Whalen
Let's Get Started is a book of "first steps" for a person who has recently come to faith in Jesus Christ. It is important to establish a solid foundation when growing in your faith as a new believer. As the Bible says, …if any man be in Christ, he is a new creature: old things are passed away; behold all things are become new. (2 Corinthians 5:17). Anything prior to knowing Jesus was simply existing, but knowing God and walking with him is truly living. So let's get started!
– Pastor Whalen
Our Latest Inspirational Posts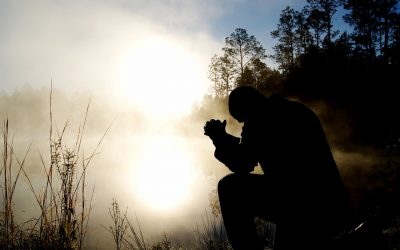 When asked about their prayer life most people would answer with responses like: "Well it's not too bad, but it could be better" or "It's not very good." Both sets of people will readily agree that God hears and answers prayer and that they should pray more but we...
Brother Whalen's Background
Brother Whalen received Christ as his Savior in the US NAVY while serving aboard a destroyer the U.S.S. Cook FF-1083. He trained as an electrician and was an electronics instructor for three years. He left the NAVY after serving for ten years and trained for a different kind of warfare; a spiritual warfare at a Bible college in Florida. It was at college that he met Cathy, his future wife. She graduated as Valedictorian and Brother Whalen received top honors in the preaching conference at his graduation ceremony. He loves to memorize and meditate on the Bible.